Going the distance
It's fairly well-documented that your golf balls won't travel as far in cold weather and will stop faster on soft ground (it's a good excuse, at least!). However, there are solutions to help get your ball as far down the hole as possible.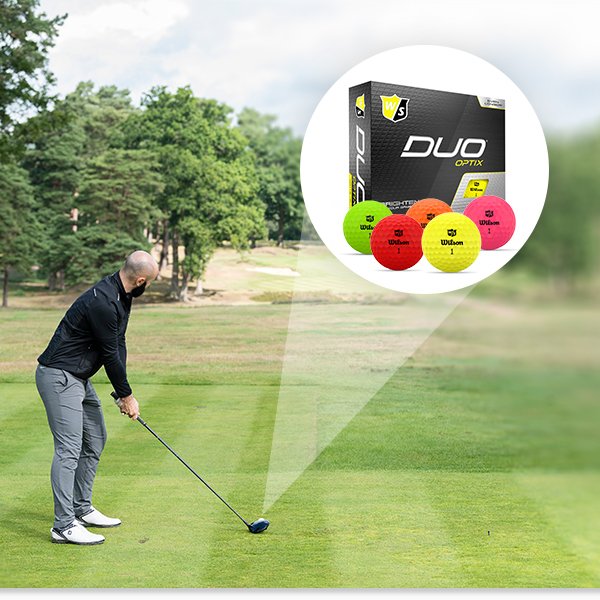 Wilson Staff DUO Optix golf balls
One solution is golf balls that are designed for maximum distance, such as the Wilson Staff DUO Optix or DUO Soft Plus balls. The DUO Optix golf balls have a VelocitiCOR core for maximum distance on every shot.
The DUO Optix golf balls offer high-vis colour options, with a choice of yellow, green, orange, pink and red. These are easier to keep track of in the air and find in the rough (it happens to the best of us!).
Back to Articles