Don't let rain spoil your game outerwear
Don't let a little rain stop you from getting out on the course and exercising this winter. With PING's range of wet weather clothing, you can be assured that you'll remain dry and comfortable throughout your round, no matter how long it decides to rain for.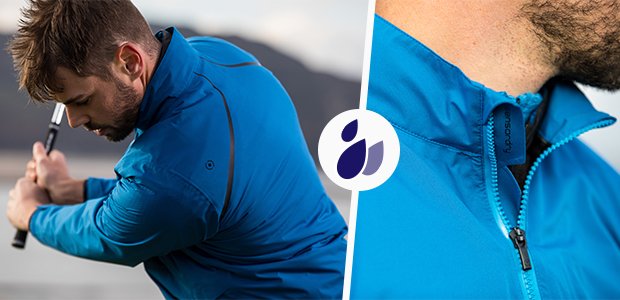 PING Sensor Dry 2.5 waterproof jacket
If you're wearing a waterproof suit that's several years old, it might be time for you to consider upgrading to a new and improved version.
Not only do you need something that is waterproof, but it needs to fit well without being restrictive so your club doesn't get caught in your jacket during your swing.

This is why we love PING's Sensor Dry 2.5 waterproof jacket, because as well as it being lightweight it fits perfectly for golf.
All we can say is to come in the shop before your next round and try one on for size!

Back to Articles