Golf Club Repairs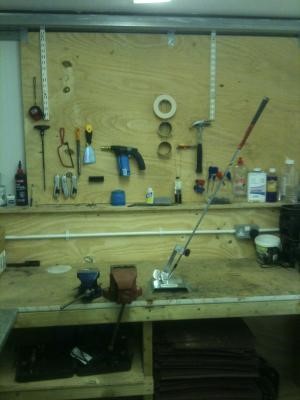 Wrangaton Pro Shop has a brilliant work shop, inside the teaching facility. The workshop is used for re-gripping and re-shafting golf clubs. The pro shop team can also check your lofts and lies. If you need a club to be re gripped or a new shaft, please visit the Pro shop and book in your clubs. The Pro shop team will look to complete the job within 24 hours.

Contact Stu or Andy on 01364 72161 or 01364 73229 (option 1)
or email: stuartbar18@hotmail.co.uk, or click here.